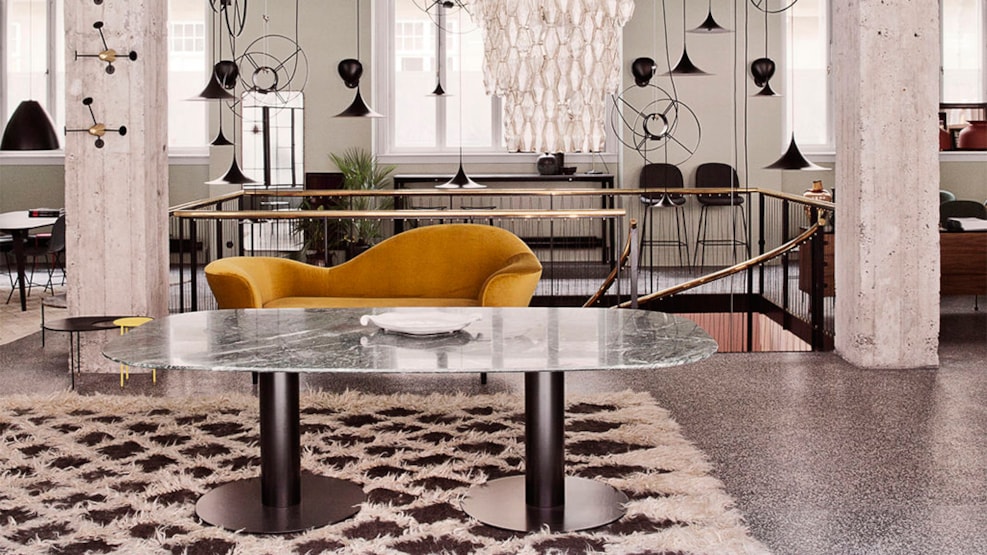 GUBI Store
Step into GUBI Store in Copenhagen where you will find Danish design and quality for your home.
In Møntergade street close to Strøget in Copenhagen, you will find GUBI Store. GUBI does not open a store anywhere. Both the location as well as the building, have been chosen carefully. 
Besides GUBI's own products, you will find accessories handpicked for the store. In other words, in GUBI Store, you can find exclusivity for your home. The products are in modern design and high quality, which the prices and surroundings reflect upon.
GUBI Store is 400 square meters big in a beautiful building from 1916. The building was originally built for the first department store in Copenhagen. The old swivel staircase and the building construction fulfills the atmosphere in the store and GUBI's product line.