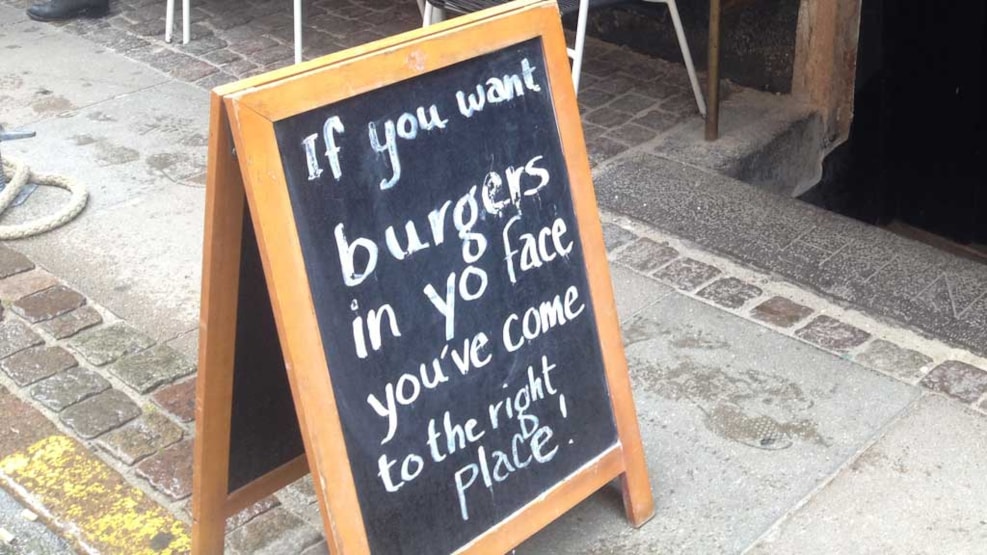 Greasy Spoon Diner
Greasy Spoon Diner in Studiestræde is a warm and familiar hangout in Copenhagen's atmospheric Latin Quarter. Here you will find the original American diner atmosphere.
The menu at the Greasy Spoon Diner screams burger, but departs from the fast food tradition of too much fat and sugar, combined with Danish café dishes and other delicious additions to the menu card.
This means you can sink your teeth into everything from breakfast sliders, Big Cheese burgers, milkshakes, onion rings, fries and french toast to green salads, fruit salad and fried eggs.
The interior decoration is classic diner style with a couple of quirky, old school and modern effects.