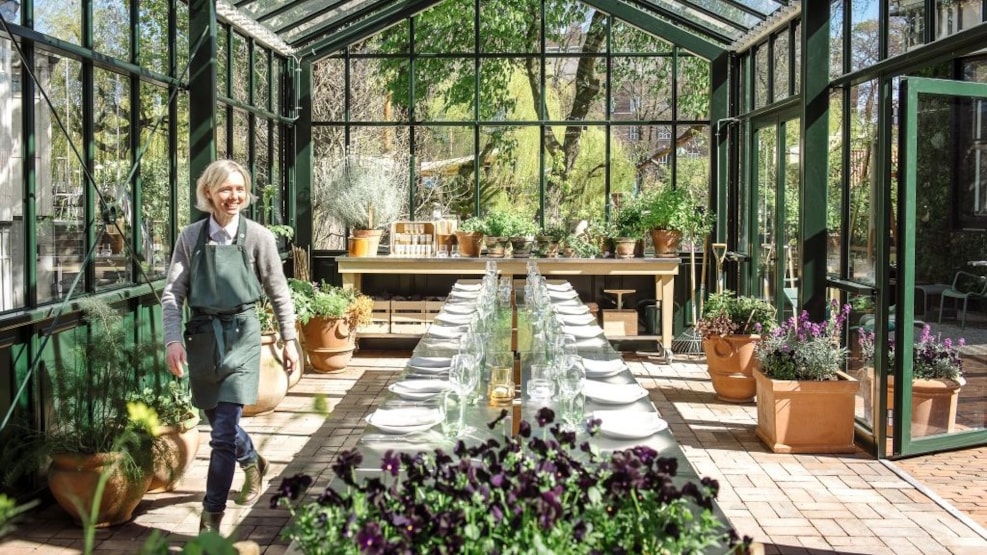 Gemyse Tivoli
Veggie wonderland in Tivoli Gardens.
It's packed with herbs from all over the world, and it belongs to Gemyse, Nimb's organic vegetable restaurant that's located right in the heart of Tivoli Gardens. When these guys are cooking, their fresh vegetables are all bursting with flavour, combined in ways you've probably never tried before, and one thing is for sure – you'll never come across an overcooked carrot.
Gemyse's green kitchen gets its organic vegetables from a local company that specialises in organic produce, and supplements with herbs from its own kitchen garden. One of the things you'll find on the menu is Today's Special, which consists of six green courses served "family style" to share at the table. Both fermentation and preservation will take your taste buds on a joy ride with flavours that span from the subtle Nordic to exotic Middle Eastern and Asian. If you're not ready to give up on animal protein, you can add a fish or meat serving.
If you're planning on visiting either one of the gardens, you need to swing by Gemyse's cute, little greenhouse in front of the restaurant. Take a seat with a cup of coffee, and enjoy the view all around you. While you're there, don't forget to visit the kitchen garden, where bonfires are crackling away most of the day – try some "do it yourself snacks" and pop your own popcorn, bake twist bread or roast marshmallows. 
in 2018, Gemyse became a part of the international guide Truth, Love and Clean Cutlery which focuses on sustainable dining. 
Since Gemyse is situated in the middle of Tivoli Gardens, admission is required to visit the restaurant during Tivoli's opening hours. Outside Tivoli's seasons, Gemyse is closed as well.