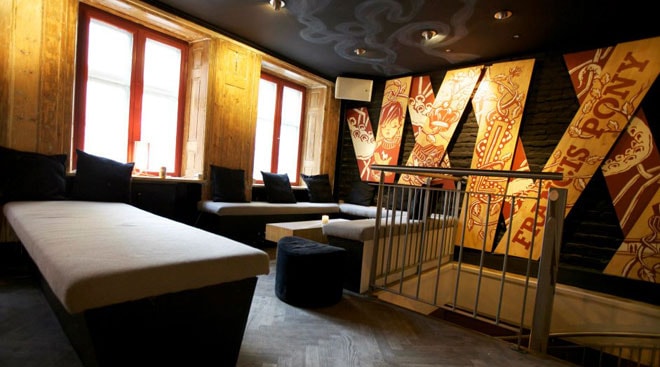 Francis Pony
Francis Pony is located in the heart of Copenhagen. In the two-story cocktail bar, you have great drinks served in a cozy atmosphere.

The atmosphere is good, when you enter the basement at Francis Pony. The atmosphere and settings are in the spirit of bar with high bar stools and wooden tables where the bartenders ensure that you do not thirst for drinks.
 
There is often many people on the ground floor, as smoking is allowed.

Are you more into a lounge atmosphere, you can enter first floor, where there is a bar, sofas and a small dance floor.