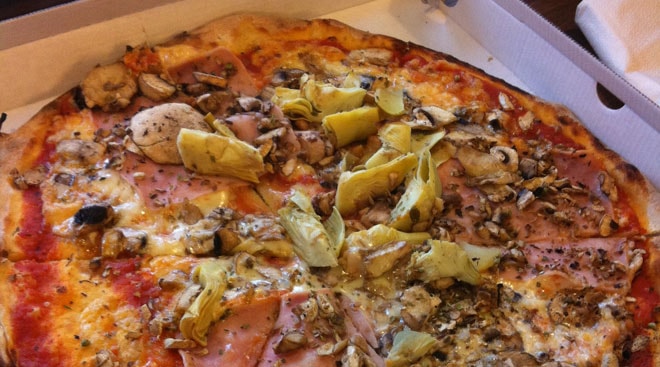 Forno a Legna
On Frederiksberg you can get a little slice of Italy. Forno a Legna makes white, thin and crispy pizzas, just like they do in Italy.

You can get a little closer to Italy at Forno a Legna, which is located on the corner of Falkoner Allé and Christian Richardts Vej. Here they make authentic, Italian pizza in a wood-fired stone oven.
Forget the classic tomato sauce

These pizzas have won the hearts of many Copenhageners and therefor it can be a challenge to find a free seat by the windows.

The pizzas are made without the typical tomato sauce and come with various toppings. You can spoil your tastebuds with anything from artichokes, mushrooms, ham, mozzarella, rucola to bacon and much more.

Bring home delicacies

There are not many seats inside Forno a Legna, but that does not have to stop you from getting your taste of Italy. You can order the pizzas to go, or you can visit the deli next to the restaurant where you can buy different sorts of Italian specialties.