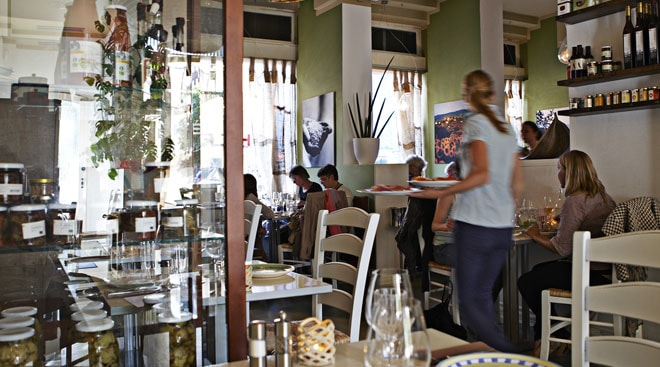 Ché Fè
The most organic, Italian restaurant in the North is located in Copenhagen. It is Biotrattoria Ché Fè, which has been awarded with a bronze eco-label.

Close to The Marble Church and a stone's throw away from King's Garden, you will find the restaurant Ché Fè, which has been certified as the leading restaurant for Italian ecology in the North.
Italian niche products
The restaurant is the only one of its kind in the North, and their products are imported from their own, certified producers in Italy.

For example, there are suppliers who deliver niche products such as black chickpeas from Apulia, red rice from Piemonte, mustard jam from Montova, Cinta Senese pigs from Tuscany and fennel from Sicily.
As mentioned above, Ché Fè has achieved the bronze eco-label, which means that 30-60 % of the menu is organic.