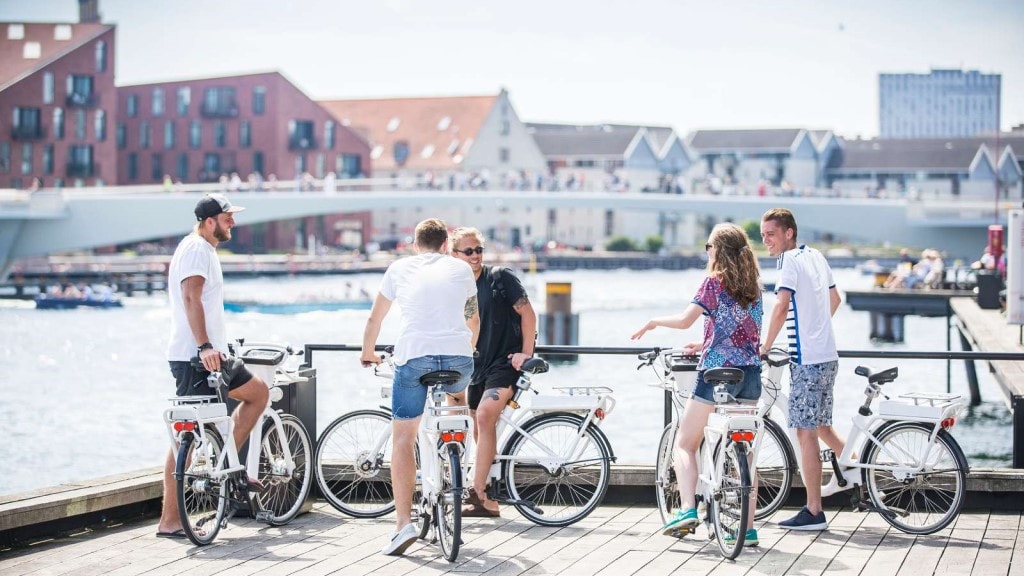 Bycyklen
Bycyklen (The City Bike) is synonymous with Copenhagen. In fact, the official gift from The City of Copenhagen to American president Bill Clinton, when he visited Copenhagen in 1997, was a specially designed city bike called City Bike One.
The obvious way to get around Copenhagen is of course by bike and that is when the public bike share, Bycyklen, comes in handy. The Bycyklen bikes are available all over the city and are easy to use.
The city bikes are intelligent electric bikes that are available 24/7, 365 days a year. Each bike has a touchscreen tablet which can be used for navigation, payment and guidance to points of interest in Copenhagen and Frederiksberg.
To use the bikes, you must create a user account. Create a Bycyklen account online at bycyklen.dk or directly on the bike tablet which is located on the handlebars. It only requires name, email address, telephone number and payment card information.
After creating the account, you can sign into any of the Bycyklen bikes by using your user name and password. The bikes can be found in more than 100 Bycyklen stations spread all over the city and you can return any of the bikes in either of the stations.
Payment will happen automatically with the payment card you have attached to your user account