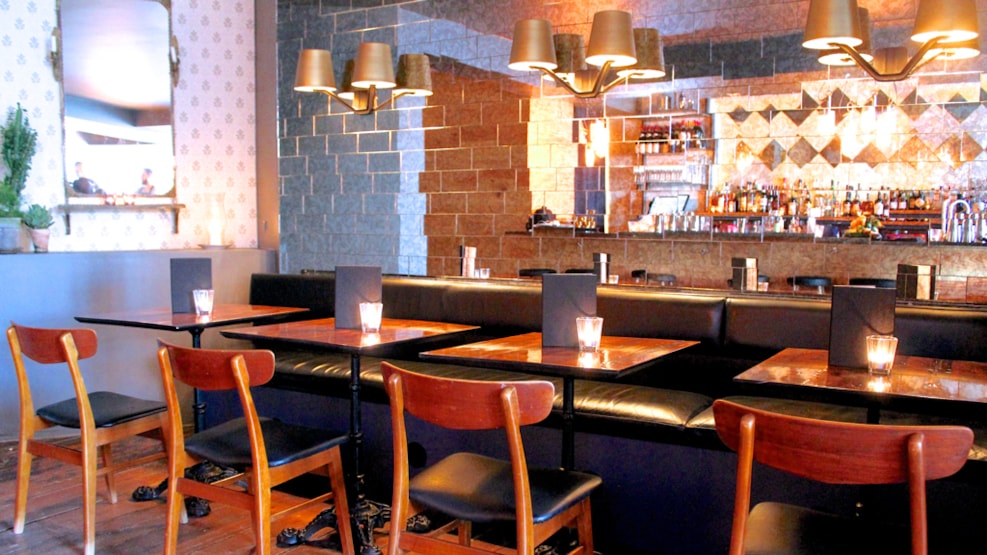 Bar Next Door
The insisting blue neon sign invites you for "Cocktails & dreams"
Whether you're up for a pre-dinner drink, or want to sip cocktails all night, you'll find everything you need at Bar Next Door. Dive into classic, creative or crazy cocktails in this cosy cave of a bar, where good quality and affordable prices go hand in hand.
Located just by Copenhagen's beautiful lakes, Bar Next Door offers what is possible one of the city's prettiest views. The bar is (literally) next door to Madklubben's restaurant Alabama Social, where you can lay the groundwork with an authentic south state dinner before heading to the bar for after-dinner drinks. A few doors down, you'll find two more members of the Madklubben family, namely Frankies Pizza and Food Club.