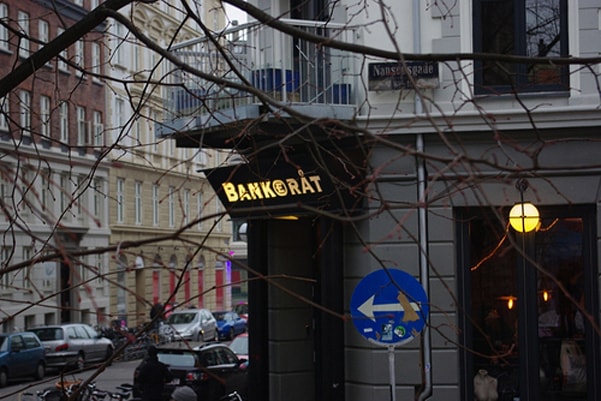 Bankeråt Café
This genuine Copenhagen hangout resounds with humour and good spirits. Local artist Filip Jensen is responsible for the interior design of the place, a weird universe of animals in costumes.

Bankeråt, as opposed to many stylish designer cafés, will give you an instant feeling of being at your eccentric sister's place. A messy, yet super-homey spot with odd chairs and lamps made of decapitated dolls.

Breakfast, brunch and newspapers
Bankeråt boasts an extensive breakfast and brunch menu. The English Brunch consists of fried eggs, bacon, baked beans, sausages etc.  Plenty of Danish and foreign-language newspapers to leaf through.