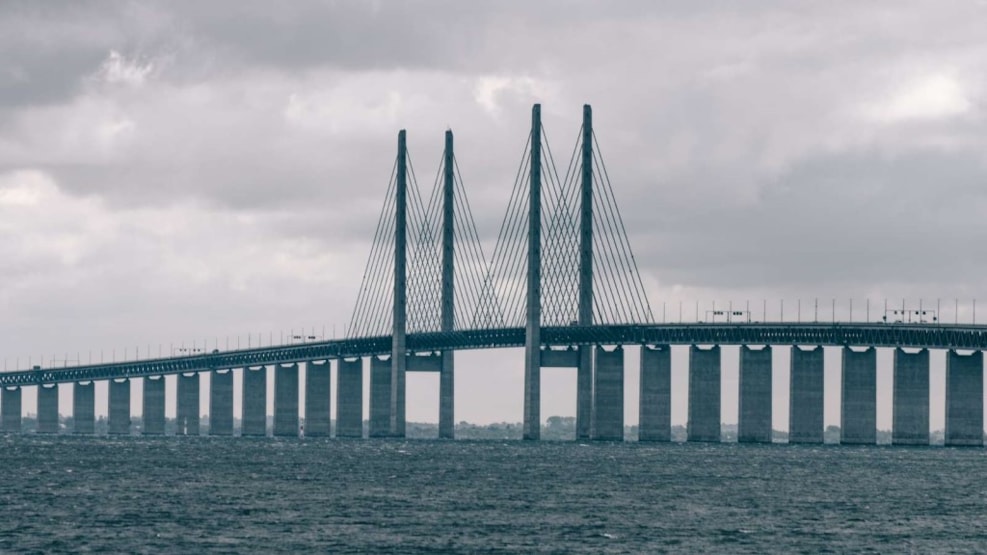 Around the Sound
If you would like to make a short trip to Sweden, the Around-the-Sound ticket is definitely worth considering. You can depart from whenever and wherever it suits you, within the limits of the ticket. 

What the ticket covers
The ticket is valid for two days and the only limitation is that you are not allowed to change your travelling direction and 'back-track'.

The ticket is valid on the coast line to Elsinore, Øresundstoget from Copenhagen to Malmø as well as the ferry crossing between Denmark and Sweden at Helsingør/Helsingborg. Crossing the sound with the ferry only takes 20 minutes. Continue by train on the Swedish side to Malmø, Sweden's third largest city. Back to Copenhagen via the new bridge/tunnel connnection.
It is possible to hop off the train and visit several places and sights on the way: Louisiana, Rungstedlund, Elsinore, Malmø, and Helsingborg.
In the Copenhagen Metropolitan Area, the ticket is valid for DSB trains, S-trains, the metro and Movia busses. In Skåne County in Sweden, the tickets covers regional trains, regional busses, Øresundstoge, Pågatåg, and Krösatåg.

Stay the night?
This trip is easily done in a day, but since the ticket is valid for two days, why not spend the night somewhere en route?

Passports and credit cards
Remember to bring a passport with you. Danish currency is widely accepted in Southern Sweden. International credit cards are also widely accepted.

TICKETS CAN BE PURCHASED AT COPENHAGEN VISITOR SERVICE.