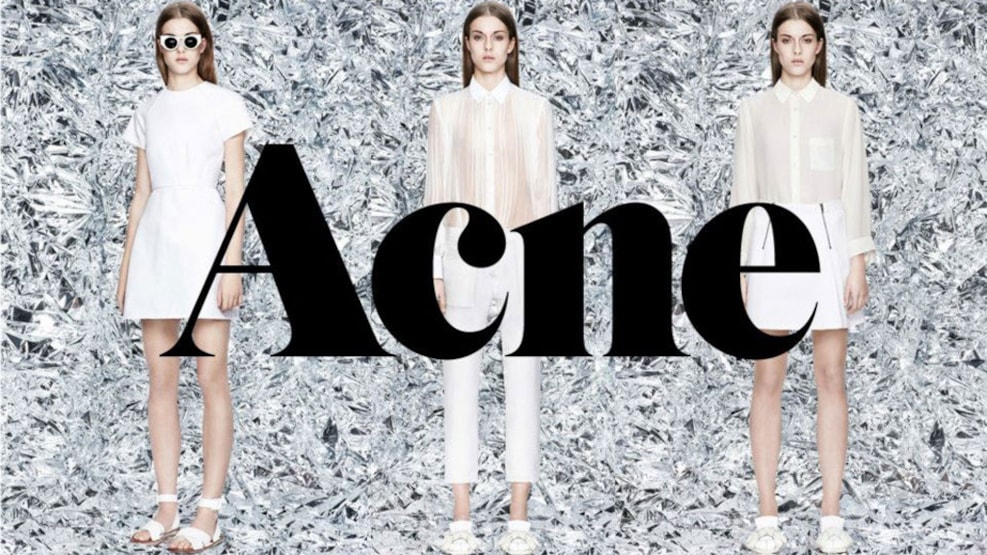 Acne Archive
A treasure trove of Acne Studio's ready-to-wear collections from previous seasons. Discover samples, accessories, and second-hand items at a fraction of the usual prices in the Acne Studio stores.
Past treasures from Acne Studios
On the corner of Elmegade and Egegade in Copenhagen's Nørrebro district you'll find Acne Archive – a small outlet store for Acne Studios. Well worth a look for potential Acne Studios bargains, or for that Acne Studios item that's no longer in stock, but still your absolute favourite. In the cosy corner store, you'll find dresses, jeans, skirts, tops, and shoes from previous seasons for both men and women and often unisex items.
A stalwart of Scandi-cool
Work your way through the archive and you'll find collection samples, accessories, and second-hand pieces – all an absolute treat for the well-versed Acne Studios fan. For those of you who don't know so much about the Acne Studios brand it was founded by Creative Director Jonny Johansson in Stockholm Sweden. His multidisciplinary approach and interest in photography, art, architecture and contemporary culture, results in ready-to-wear, magazines, furniture, books, and exhibitions.
The clothing collections are defined by Jonny Johansson's creative signature, juxtaposing design and attention to detail, with an emphasis on tailoring and an eclectic use of materials and custom-developed fabrics. The collections cover men's and women's ready-to-wear, footwear, accessories, and denim.
You couldn't describe today's Scandinavian fashion scene without including Acne Studios, so for those of you who don't know the brand, its archive store at Elmegade is as good a place as any to dive in and get to grips with their hip, contemporary style.