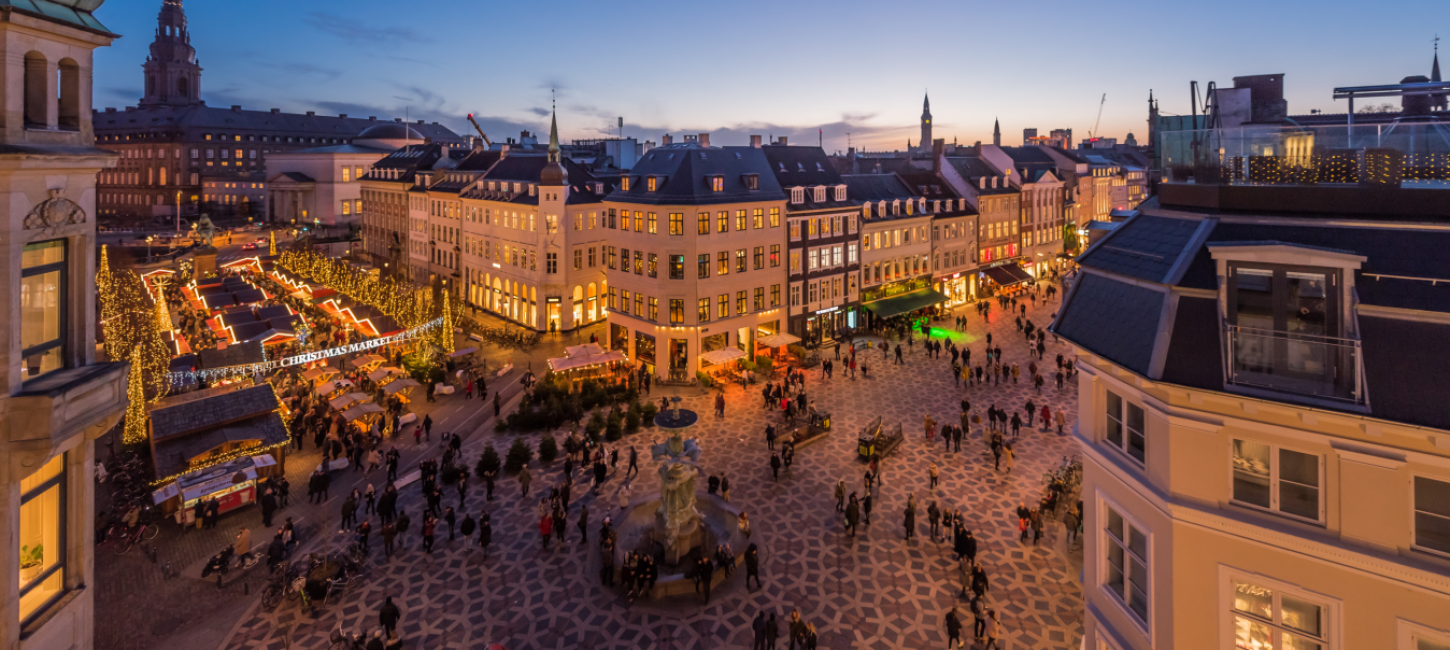 Christmas shopping in Copenhagen
Christmas shopping is a must-do each December. Fortunately, there are plenty of great stores and niche boutiques in Copenhagen, where you might find the perfect present for your loved ones. Here we offer you a list of where in the city you'll definitely succeed with buying your presents. 
Shop your Christmas presents all in one place
Copenhagen offers a great selection of stores and unique boutiques, where you might find the perfect present for your loved ones during Christmas. However, in some parts of the city, you only have to enter one simple store or street to cross each wish on your list.
Photo:
Pelegrin Sebastien
Illums Bolighus
In the center of 'Strøget', the famous shopping street of Copenhagen, you'll find Illums Bolighus. Illums Bolighus has a broad selection of Danish and international designs, all gathered in the same store. Here you may shop for both furniture, lamps, kitchen articles, ceramic, and other interior products. 
Photo:
Sebastian Himmelstrup
Jægersborggade
Jægersborggade is one of the most buzzing streets of Copenhagen and is located in the neighborhood of Nørrebro. In this street, it's possible to find a unique Christmas present while discovering all kinds of design boutiques, which sell both ceramic, vintage clothing, posters, and handcrafted lamps. 
Unique vintage presents
You might not know this, but Copenhagen offers a broad selection of amazing vintage and secondhand boutiques. Whether you're Christmas shopping for vintage furniture, secondhand clothing, or books and records, we got you covered.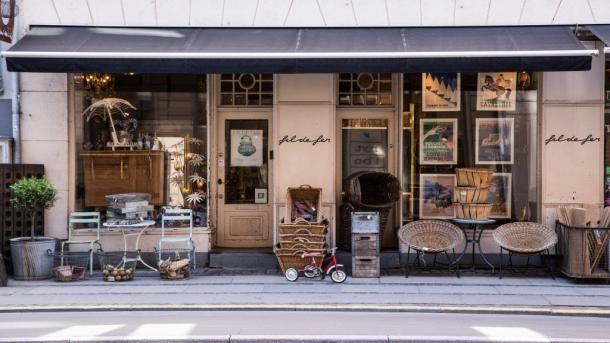 Fil de Fer Cph
Fil de Fer Cph offers authentic vintage interior products, which make you dream of romantic France. Everything in the boutique is carefully selected with room for only the most unique products. Here you'll find both Christmas ornaments and decorations while letting the dream of France last throughout Christmas. 
Photo:
PR Photo: Time's Up Vintage
Time's Up Vintage
Time's Up Vintage is a vintage boutique in the inner city, where you'll find all kinds of high-end designs. The boutique sells both clothes, shoes, and accessories of brands such as YSL, Gucci, Versace, and Chanel, and is well-known by designers and celebrities all over the World. Time's Up Vintage is perfect to visit if you want to spoil your dearest at Christmas.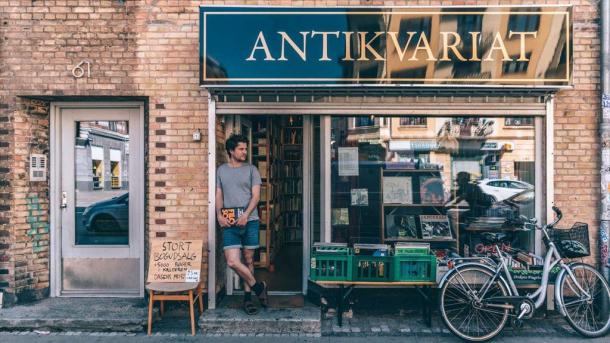 Storrs Antikvariat
Storrs Antikvariat is a domicile for bookworms, literature lovers, humanistic studies, and fiction. With more than 5.000 titles on the shelves, this little time machine is the perfect place to find books for your dearest ones this Christmas. 
Games and merchandise as Christmas presents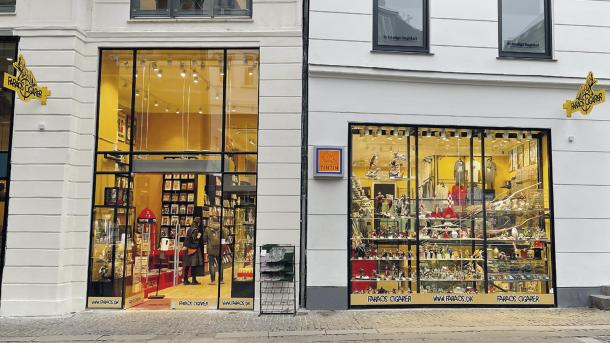 Faraos Cigarer
Faraos Cigarer is a specialty shop, which sells both role play merchandise, board games, Warhammer, and fantasy. You might find all kinds of toys and games, and get lost in nostalgic cartoons. Faraos Cigarer is the perfect shop to visit if you're still missing a present for your children or the inner child of your friends and family. 
Personal and creative Christmas presents
Nothing is better than a personal Christmas present with a creative twist. Check out these shops for presents, which you won't find anywhere else in Copenhagen. 
Creative Space
At Creative Space in the neighborhood of Østerbro and Frederiksberg, it's possible to create a unique Christmas present for your dearest ones. Stop by the café and have a cup of coffee while painting stunning ceramic with a personal twist. The perfect creative present to put under the Christmas tree.